Switching the Circuit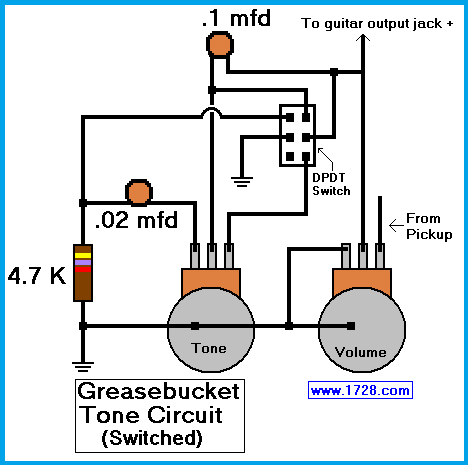 There is the possibility that you might not want to use this tone control all of the time.
If that is the case, you might want to install a DPDT switch, which will switch the Greasebucket tone circuit "off" and (if the tone control previously used a .02 mfd capacitor), will make the tone control work exactly as it always did.
If you don't want to change the appearance of your guitar, use a DPDT switch connected to a push-pull potentiometer. (Remember to use the same reistance value as the potentiometer you are replacing.)
If you choose to use a toggle switch, then it will change the guitar's appearance when you drill a hole for that switch.
Good luck with the wiring.