---
"Raising The Flag On Iwo Jima"
February 23, 1945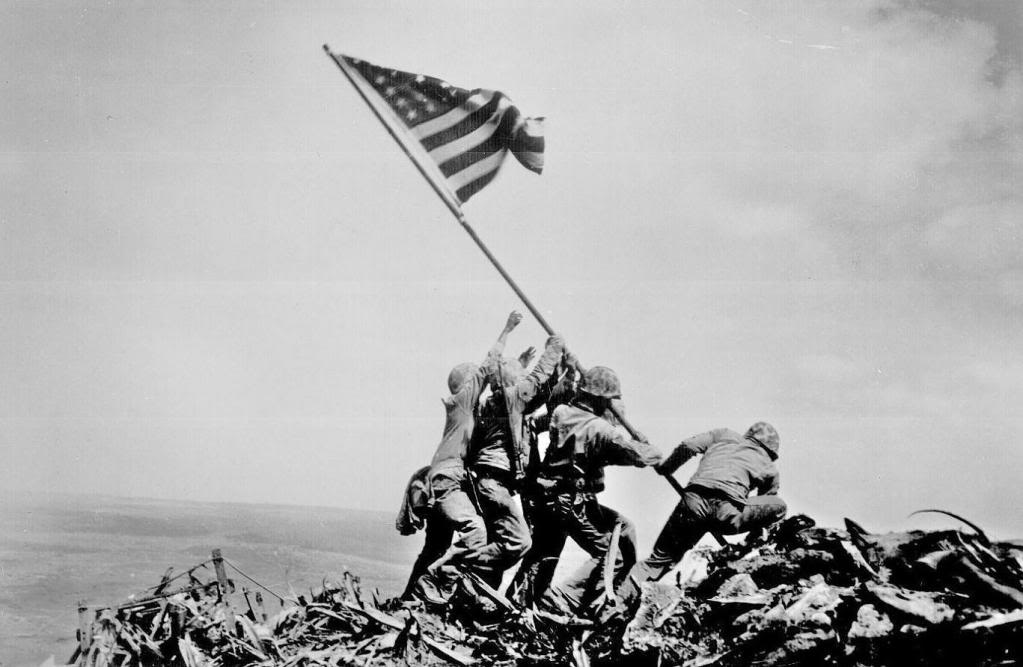 On February 23, 1945, six U S Marines raised the American flag over Mount Suribachi, Iwo Jima.
This was actually the second flag raised that day.
The first flag flown was somewhat small and so a larger flag was chosen.
It was during this second flag-raising that Joseph Rosenthal took his legendary photograph "Raising the Flag on Iwo Jima".
Three of the 6 Marines who raised that flag died in less than a month on that very island.

The six flag-raisers were:

Harlan Block   November 6, 1924 - March 1, 1945
Franklin Sousley   September 19, 1925 - March 21, 1945
Michael Strank   November 10, 1919 - March 1, 1945


Rene Gagnon   March 7, 1925 - October 12, 1979
Ira Hayes   January 12, 1923 - January 24, 1955
Harold Schultz   January 28, 1925 - May 16, 1995


It is hard to believe that it took several decades before all six marines were correctly identified in that photo.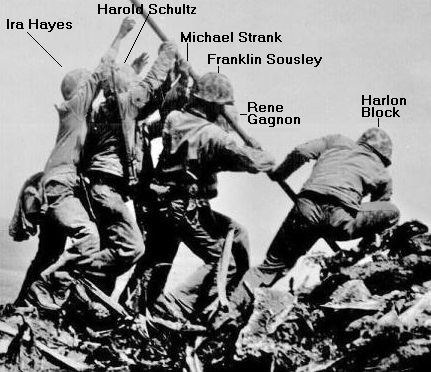 Harlon Block was initially incorrectly identified as Henry "Hank" Hansen and it was not until January, 1947 that this mistake was corrected.

Hayes and Sousley were named but neither was in the correct position.

The person who is now identified as Franklin Sousley was originally incorrectly identified as John Bradley. In fact, John Bradley, who did participate in the first flag-raising does not appear in the Rosenthal photograph at all.

It was not until June 23, 2016 that the US Marine Corps officially announced the actual name of the 6th flag raiser - Harold Schultz.

It is hard to believe that it took over seventy YEARS before this Marine received this recognition.

---
Return To Home Page
Copyright © 1999 -     1728 Software Systems